Mag. Robert Luckmann
Vice President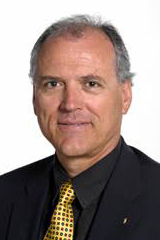 Robert Luckmann studied theology and pedagogy in Salzburg after which he taught religion in several high schools and also worked in adult education. Luckmann joined the public service of the State of Salzburg in 1993 and worked in the education department of the state government. In 1995 he was appointed specialist consultant for adult education and developed the public library system over many years. He was also responsible for the educational media, the Salzburg online education network and the expansion of adult education. He gave important impulses both in the technological area as well as in reading and language promotion. From 2002 he was head of Adult Education, Public Libraries, Educational Media and in 2014 took over the Office for Public Libraries and Educational Media. Retired since January 2019, Luckmann is an energetic musician and founder of the ecumenical evening prayer in the Taize tradition, to which he invited everyone in Salzburg from 1990 to 2020 on the last Friday of every month. Luckmann has been a Syriac Institute team member since 2008.
Aho Shemunkasho was born in Turabdin, south east Turkey. Following an MA in Catholic Theology in Paderborn, Germany, he obtained his MSt and DPhil in Syriac Literature from Oxford University. As the first co-ordinator for Syriac religious education in North Rhine-Westphalia between 2000-2006, he set up religious instruction in the public schools, including developing the curriculum, teaching and teacher training. At the University of Salzburg since 2006, Aho Shemunkasho built up Syriac Studies with an MA programme and a student house Beth Suryoye.
Dr. Aho Shemunkasho
General Secretary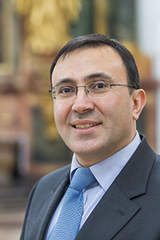 Dr. Hania Fedorowicz
Secretary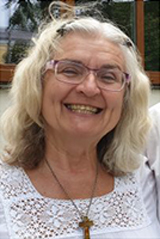 Hania M. Fedorowicz is an Honoured Fellow of the Canadian Institute for Conflict Resolution. Born in Canada, she has lived in Austria since 1990, where she was director of the European Institute for Community-based Conflict Resolution (CBCR) from 1996 to 2019. Working in English, German and Polish, she has conducted training, seminars, community dialogues and community-building interventions in a broad variety of settings in all regions of Austria and surrounding countries (Slovenia, Germany, Poland, Croatia, Hungary, Ukraine). These include: school and classroom communities, intercultural and multicultural groups, professionals from diverse fields (psychologists, social workers, lawyers, teachers, students), peace institutions and university students. A graduate of McGill University, with an MA in Communications, and a Doctorate from the University of Salzburg, she worked for 8 years in the Canadian House of Commons in the area of international affairs, peace and disarmament, human rights and multiculturalism. She is co-founder of the Canadian Tribute to Human Rights.